Emerging Technologies and HRMS: Preparing for the future of Work
FoxHR
The post-COVID-19 pandemic era has brought magnanimous changes, significant disruptions, and enormous global breakthroughs, and businesses are getting utilized with the new ongoing innovative trends.
HR, too, which is one of the most critical parts of any organization, regardless of the sector it serves, is witnessing massive disruption, both in terms of attaining hassle-free HRMS processes and driving human capital value across the entire value chain of organizations.
The rising advent of digital HRMS among organizations has created an unprecedented opportunity for HR managers to play and drive a vital role in reshaping how companies compete, access talent, and serve their stakeholders.
Digital HRMS has pushed organizations to transform their business models in the field, product and services development, sales, production, and leadership teams in the HR suite.
It is not only a trend reshaping organizations and their ways of working but also the future of work, where digital offices, virtual ways of working, and human capital dynamics will be a new reality, which got propagated with the rise in remote work modes such as "work from home" models and became the new normal with the emergence of the COVID-19 pandemic.
"Many of the boundaries that used to provide work structure have been dismantled. Now the remaining boundaries are much more focused on human dynamics, and how people interact with and engage with work." — Chris Ernst, CLO, Workday.
The above statement from one of the business leaders sheds light on the rising significance of human dynamics, and innovative ways of working, which further augments the rationale behind reshaping businesses in digitally-driven ways.
Emerging technologies such as AI, ML, Big Data, and Cloud computing are some of the technologies contributing to the business dynamics of digital HRMS and contributing to the significance of the practice of HRMS, where HR leaders have become more aware of the role digitization has to play in driving their business functions.
According to recent research from "Verified Market Research," the global HR software market is projected to reach USD 33.57 Billion in 2028 from USD 15.59 Billion reported in 2020.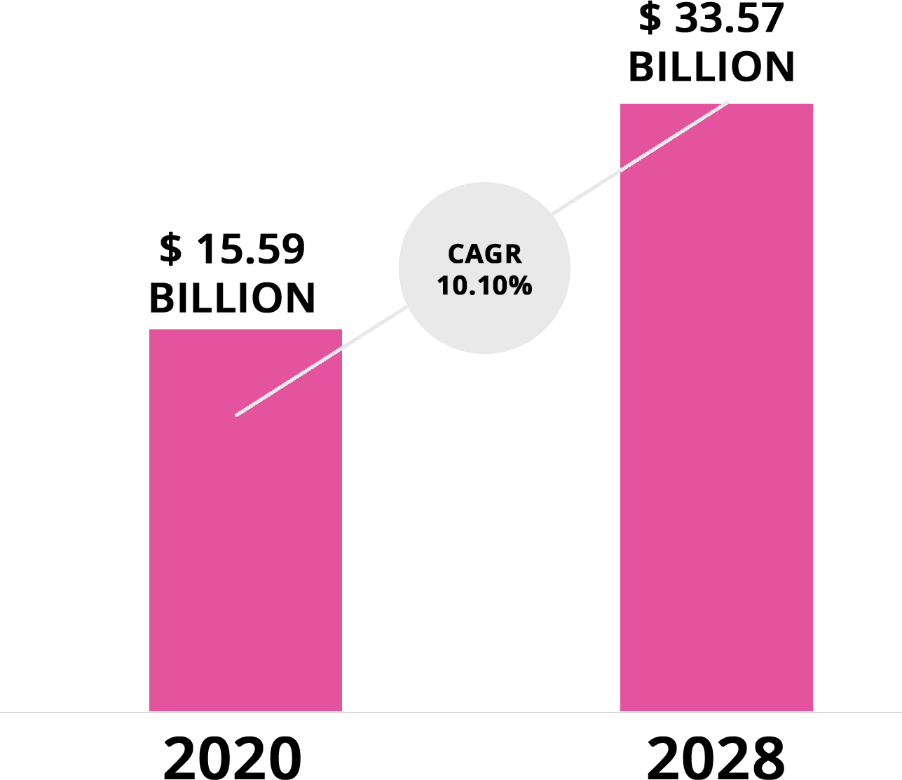 Source: Verified Market Research
Let's look at the elements contributing massively to the future of work by utilizing emerging technologies and driving a streamlined HRMS process.
1.    How is new technology influencing human resource management?
Technology plays a vital role in transforming human resource management in unimaginable ways. There has always been a boundary between humans and technology.
However, with emerging technologies occupying the driver's seat, this gap is being bridged by new technologies entering the workplace, automating it, augmenting the work done by humans, promoting human capital, and enhancing team performance.
Organizations, too, are exploring ways to utilize technology and encourage humans to work in digitally driven ways.
2.    Role of emerging technologies in Human Resource Management
Now, the question that beckons most of us hovers around how the role of technologies in Human Resource Management is changing the business dynamics and reshaping the future of work. The answer to such a question lies in the question itself, and that is the positive impact emerging technologies such as AI and ML have been showcasing in streamlining the HRMS processes.
For instance, Peoplise, an Istanbul-based organization, utilizes AI and provides companies with an integrated cloud-based recruitment, onboarding management, and applicant tracking system that assists internal HR teams and adds value to their employees.
Another AI-based organization that streamlines the overall HR processes and aids HRs with their hiring spree includes Phenom People, a US-based HR Tech organization that utilizes a suite of machine learning-based tools to help employees migrate to a company's career site through multiple social media and job search channels, delivering them their dream job.
3.    How is new technology influencing human resource management?
Nothing is denying that emerging technologies such as AI are transforming the future of work by delivering modified, innovative, and complete digital modes of HRMS to organizations.
The examples mentioned above are very few of the many where digital HRMS realizes its complete potential and drives hassle-free business functions across organizations. It will only get better with time.
Factors driving the growth of digital HRMS and reshaping the future of Work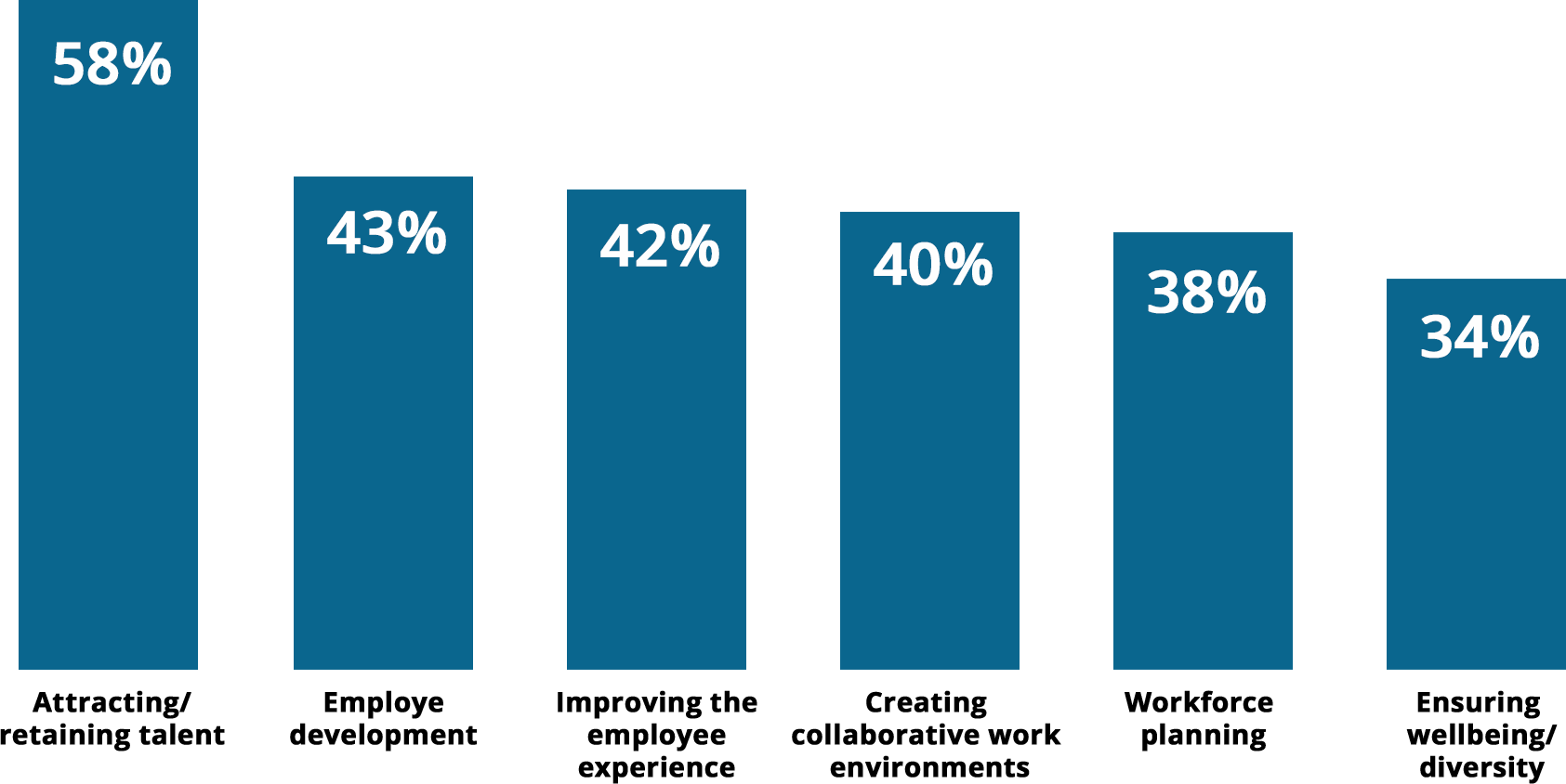 Source: PwC
An HR Technology survey conducted by PwC in 2020 lists several factors, such as attracting and retaining talent, employee development matrices, employee experience, collaborative work environments, workforce planning, and driving well-being diversity, among others that play a crucial role in driving organizations adopt the digital HRMS and adding value to the organizations.
Human Resource Management and The Future of Work
Another survey by PwC, covering 10,000 members of the general population based in China, Germany, India, the UK, and the US, stress the significance of technology to HR and HRMS and other factors such as a shift in global economic power, technology breakthroughs, and demographics shifts among others to ascertain the digital HRMS across the organizations' value chain.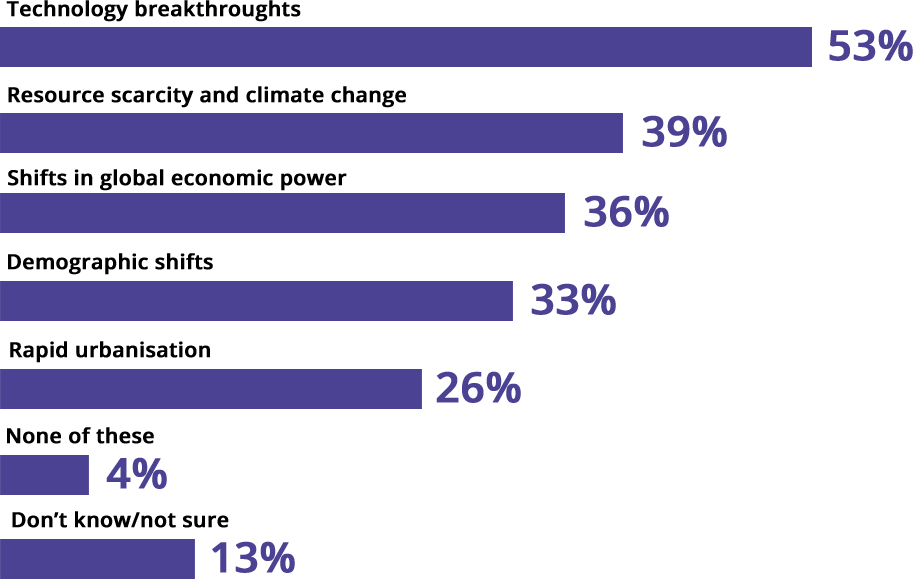 Source: PwC
Moreover, HRMS tools, such as Fox HR, are reshaping organizations and their business processes in unimaginable digitally driven ways, which not only add to the organization's growth but also contribute massively to the companies' goal of achieving digital HRMS at their enterprises.
Conclusion
The future is digital. This also holds true for HRMS, where strategic human resource management is becoming imperative to drive digital growth. We have seen how emerging technologies such as AI and ML are aiding HR managers to achieve their business processes quicker than expected.
Furthermore, surveys among employees and employers suggest the rising significance of digital HRMS and its potential for the future of Work, which looks quite promising at the moment.